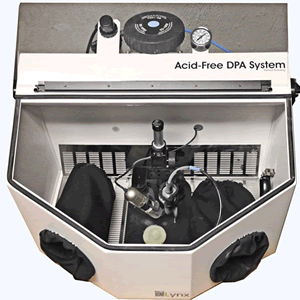 Quality
Iconix' quality system is governed by the precepts of ISO 9001 and AS9120 and is certified as such by National Quality Administrators (NQA). NQA is accredited by both ANAB and UKAS enabling global acceptance of its registrations. We first received ISO 9001 certification in 2009 and since that time, have upgraded to the latest 2015 revision as well as AS9120 for Aerospace components. These standards direct all logistics at Iconix, including the following important functions:

Commitment to continual improvement of our operations


Risk and Opportunity driven management


Quality Assurance and Inspections


Material Procurement


Employee Training and Human Resource policies


Sales, Design and Production documentation control


Inspection and test recordkeeping


Handling and segregation of discrepant materials


Customer Satisfaction


Counterfeit control program

Additionally, recent developments in our supply chain mandated the addition of multiple procedures to verify that the parts we receive and ship are authentic and meet the high quality related goals for which we strive.
Iconix has invested heavily in equipment, personnel and training to assure that every part that we ship is of a quality level consistent with the demands of the industry and our customers. The centerpiece of our authentication procedure is our decapsulator, which is used to inspect and authenticate the dice of all undocumented semiconductor devices. Additionally, the guidelines of IDEA-STD-1010A are rigorously followed during our inspection procedures to evaluate the legacy of received parts.
We have found that exacting quality assurance practices and strict adherence to our registered standards, especially for part manufacturer authentications, to be more than business niceties. They are necessary for us to survive and grow in today's environment.
Iconix can fill most all contract manufacturing and electronic component supply needs including obsolete, hard-to-get and commodity products. By assuring that our customers receive products and services of industry leading quality, Iconix continues to do our best to contribute towards increasing our clients' profitability.
Try a program, today, supported by our mission to manage our business with Integrity, Ingenuity and Intensity.